#MyDayWithSHYECoach
Hi.
My name is Niina. I am a photographer and a Fabulous Woman (Ihana Nainen). I want to change the world, one woman and one thought at a time. I have a feeling that Mia and Marika have had the same idea when they have developed the See How You Eat Coach -app.
Warmth and empathy play a big role in my work as a Fabulous Woman -photographer. I see that the same values are also a big part of Mia's and Marika's work. I see it in the way they greet and meet people. They also have empathy and understanding of different kinds of people, mindsets, and life situations. It's important that we are not too hard on ourselves. A bit of mercy goes a long way.
For these reasons the 80/20 Diet Rule and the See How You Eat Coach app felt like a good fit for me. I must say that first I was a bit skeptical towards the early afternoon snack. I was thinking to myself "who eats/needs that?!" But then I thought I might as well give it a go. And what did I learn? That really does make a huge difference in the way I feel and eat later in the day. The days I have an early afternoon snack I make smarter choices for lunch too. And most importantly I can feel the difference in my energy levels for the whole day. I feel like I have more energy and will power all the way to the evening.
I used the See How You Eat Coach app actively for 4 plus weeks. But I still carry the leanings with me every day. I always think about the points I'd get for my meals. Even I am not taking a photo of my portion. The meal reminders are on every day. So I do get my reminders for the early afternoon snack. Even I know it's a really important part of the day, sometimes I forget it. But then, it's ok too, because that's what the 80/20 rule is all about. Not getting it right 100% of the time. But having a bit of mercy on yourself.
I feel that even using the SHYE Coach app for short time has changed my world for the better.
Thanks, Mia & Marika.
All the best to you too.
Niina, photographer & Fabulous Woman (Ihana Nainen), entrepreneur, wife, and a mother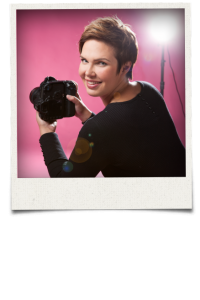 www.facebook.com/ihananainenelamys
Sama artikkeli suomeksi täällä.
Health Revolution is into developing simple and easy-to-use food tracking and nutrition coaching concepts for mobile platforms. Our mission is to help people discover the basics of healthy eating in a way suitable for today's hectic lifestyle. We are against fad diets. We stand for permanent balance. Our vision is a world without dieting. www.seehowyoueat.com